Disposable Pet Containers
Types of disposable containers in order of consumption are:
Disposable plastic utensils, foam disposable utensils, paper disposable utensils, aluminum disposable utensils and vegetable disposable utensils. Each of these types of dishes has its advantages and disadvantages that we will mention. Before discussing the characteristics of each of these containers, it is necessary to get acquainted with the types of synthetic polymers used in the preparation of these containers, which are:
PS Polystyrene
PETE Or PET polyethylene terephthalate
PE polyethylene
PP Polypropylene
PC polycarbonate
PVC polyvinyl chloride
PA Polyamine
When using disposable tableware, it is best to pay attention to these acronyms that are engraved on the bottom of the container.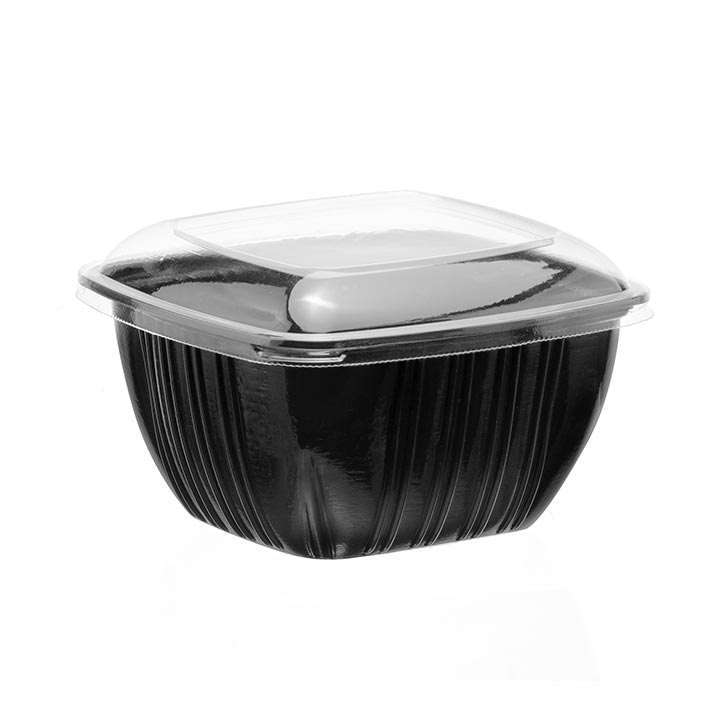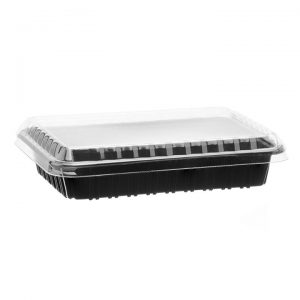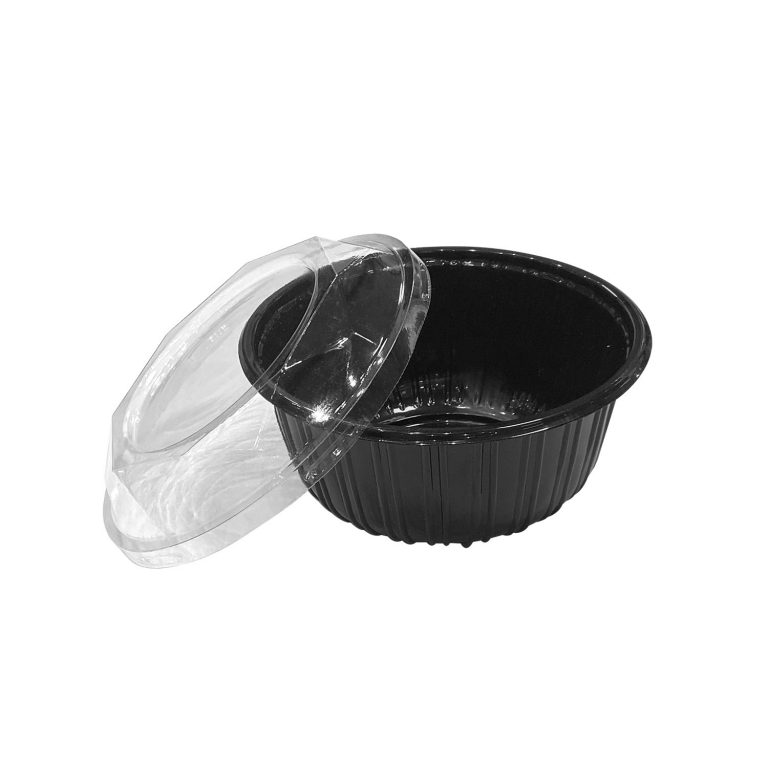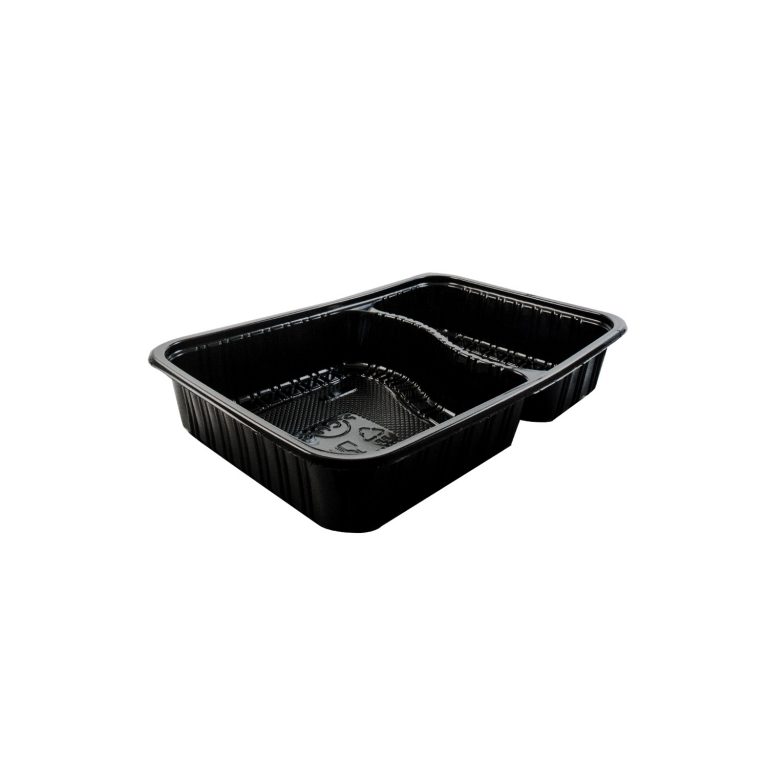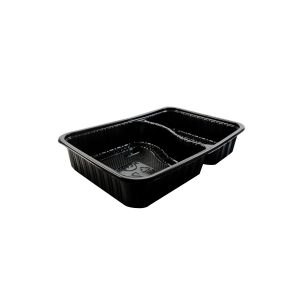 ---
Types of disposable tableware in terms of volume
Disposable containers in terms of volume are 100 to 500 grams, 500 to 1000 grams and 1000 to 3000 grams.
Also, these containers are divided into types with and without doors, punched containers and, …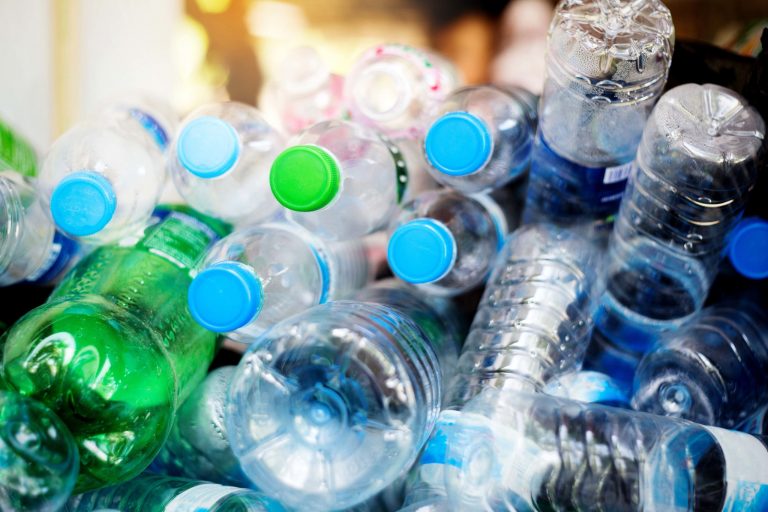 ---
Types of disposable tableware in terms of material
During the last 50 years, the use of plastic products in the packaging of various foods and beverages or in the form of disposable containers has increased dramatically, so that the present age is called the plastic age. Plastics used for food contact are mainly extracted from petroleum sources. Plastics are generally polymers made from raw materials called monomers. Monomers are toxic substances that are harmful to human health, and polymers are neutral and have no problems, but the problem is that usually in the process of preparing polymers, some monomers remain detachable. For this reason, if unused or unsuitable disposable containers are used to store food, there is a possibility that these monomers will be toxic to food. Therefore, great care should be taken in using plastics as food containers and no plastic should be used for food.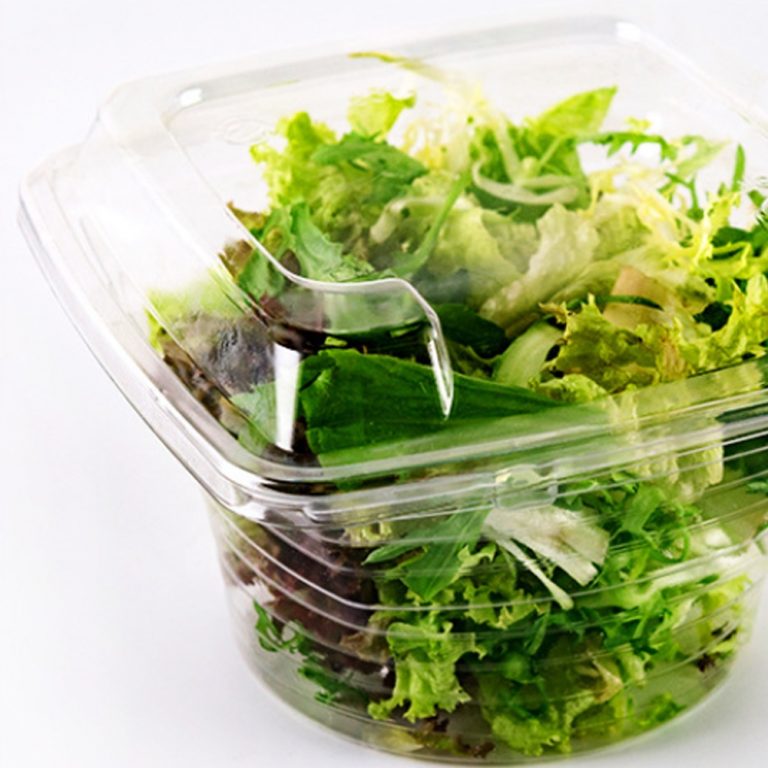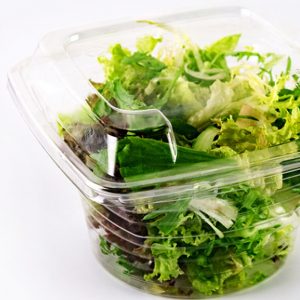 Another important point in using disposable dishes is related to the color of these dishes, which requires more caution, because basically disposable materials are such that they can not retain the color and when in contact with tea or hot food. The existing color is dissolved and a layer of it enters the body with food. When using disposable containers, you should pay attention to the abbreviation that is engraved on the bottom of the container. Because in case of incorrect use of these products, many health problems due to the migration of chemical monomers from disposable containers to food, many problems such as: It will cause gastrointestinal and lung disorders, as well as cancer and other non-communicable diseases for the consumer.
The point that experts have recently warned about is that in Iran, standard (food grade) packaging is not produced for food and health packaging, and the industrial type of these materials, regardless of their harms, is used in the food and health industries.
At a time when the use of industrial packaging for food and packaging is completely obsolete all over the world, and even recently for home appliances and toys, this restriction has been introduced in the world, according to experts, in Iran, despite the supervision of the Ministry of Health. Also due to economic benefits, a group of manufacturers continue to use substances whose impact on public health in the long run is evident.
According to the existing instructions, packaging of dry and wet food is prohibited when filling and storing food or transporting it in various PVC containers. In general, clear, clear disposable containers are only suitable for cold foods and beverages and should not be used for hot drinks and food. White, foam disposable dishes are also suitable for cold, hot, and humid foods, but should not be used for hot foods. For example, it is not recommended for pizza cooked at 140 ° C.
---
PETE / PET polyethylene terephthalate:
It is mostly used in the production of drinking water bottle containers. Used in the production of beverage bottles and sauce containers is another use, they are relatively safe, but because of its porosity, bacteria can penetrate into the bottle, so I'm sorry to say that it is better not to reuse them and put them in dry waste. Leave it.
PET containers are composed of a combination of crude oil hydrocarbons including terephthalic acid and ethylene glycol and are obtained by adding some catalysts in industrial conditions; These materials begin to melt when exposed to heat (usually between 180 and 200 degrees Celsius) to form an elastic form; And then they are cooled by special machines and molded and molded according to the type of product.
Excellent composition and high variety in the production of PET containers has made this product known as one of the most widely used polymers in the industry. In most parts of the world, PET (polyethylene terephthalate) is used to produce polyester fibers, but in Iran, the most common use of PET polymer is in the manufacture of PET containers, which has other applications, including the production of beverage bottles and packaging. Food, medicine and health noted.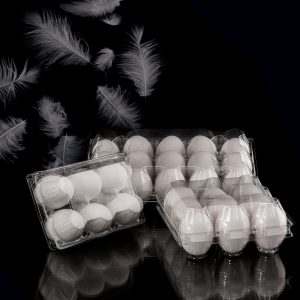 ---
Features of Pet Containers
Variety in the processing process of these containers allows the production of different types of PET containers, each of which has its own characteristics.
PET containers vary in size, strength, flexibility, and transparency depending on the type of application, but in this article we will briefly describe the common features of these containers.
Pet containers have a coating that is very resistant to heat and pressure
Using excellent polyester compounds, these containers have high strength against brittleness and impact, and on the other hand, the impermeability of PET containers prevents material leakage and moisture.
Pet dishes are very light and durable, and closing and opening their doors is easy.
The lack of effect of PET containers on the taste of food and also the cost-effectiveness of this product has been able to attract the attention of food and beverage manufacturers.
Pet dishes have a transparent appearance and are easy to transport due to their light weight, and therefore have been welcomed by the general public.
According to tests, PET containers, unlike most plastics on the market, do not pose a problem when dealing with food, but it should be noted that according to research, storing PET containers at temperatures below minus 30 degrees is not recommended.
The presence of all the mentioned features has made PET containers widely open their place in the industry and as one of the best choices in the production of beverage bottles, it plays a significant role in the beverage processing and packaging industry.
---
Uses Pet Containers
The first pet dishes were produced in 1973; These products were initially used in medical applications and no one knew much about the widespread use of this material, but today with the advancement of science, a wide range of applications of PET containers can be seen in domestic industries, a high percentage of which in the production of bottles used.
Production of water bottles, soft drinks, beer and other beverages using PET containers versus metal or glass containers, in addition to reducing the cost of the product, has higher standards in terms of quality and health.
Pet containers are suitable for the production of cans of vegetable oils and even for the packaging of bread and sweets
Other uses of PET containers include the use of these popular containers in the packaging of cosmetics.
Due to their resistance and mechanical strength to microwave radiation, PET dishes can also be useful in the production of dishes that can be used in the microwave.
The strength of these containers is such that they are also used as containers for all kinds of detergents, food grains, tools such as bolts and other chemicals.
On the other hand, the general popularity of PET containers has caused the producers of other products to go to this large market for packaging.

---
Pet containers in nature and its Recycling
In addition to the numerous uses of PET containers and its significant impact in various industries, the only thing that worries about PET containers is its long-term decomposition and the possibility of causing damage to the environment, which needs special attention today.
Approximately 2.5 million PET bottles are thrown away during the day, and this number is increasing every moment; The low weight and high volume of PET containers cause many problems when transporting and burying this waste, while the complete decomposition of this product takes about 300 years. With the increasing use of this product, the recycling of PET containers is seriously on the agenda.
Recycling these containers, in addition to reducing the amount of waste, can significantly reduce the dependence on the raw materials of this material, which are often imported; In addition, by recycling PET containers, products such as textile fibers, packaging sheets and auto parts can be produced and a share of job creation can be allocated to this market.
Manufacturers of PET containers are well aware that the quality of PET containers produced in applications such as food packaging is largely dependent on the quality of the raw materials; The high purity and molecular weight of the raw materials used in these containers will increase the purity of the products produced and will provide better quality products.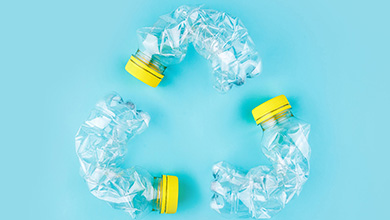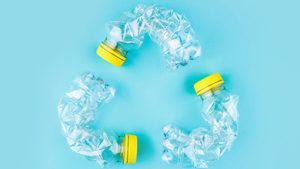 Disposable signs for disposable tableware
The manufacturer of disposable tableware tries to inform the consumer about the correct use of disposable tableware by inserting these signs.
Each of these symptoms indicates the type of consumption and proper use of disposable containers.
Consumers of disposable tableware should pay attention to the name of the manufacturer of disposable tableware as well as the sanitary license for making disposable tableware.
Refrain from buying anonymous products without a health license.
Polyethylene (PE) containers are suitable for packing and storing oil, vinegar and dairy products (milk and buttermilk) and food with high heat and humidity.
The use of polypropylene (PP) containers for packaging dairy products (yogurt, cream, cheese) as well as olives and foods with high heat and humidity is unrestricted, and recently in the world, instead of clear disposable cups, polypropylene cups are used.
Transparent polystyrene containers (also known as GPPS) are recommended for glass and disposable containers only for food at normal temperatures.
Avoid heating food in disposable containers in the microwave.
Crystal polystyrene containers are also prohibited for packaging edible oils, margarines and all products whose outer layer is greasy and in contact with the packaging.
Foamed polystyrene containers (EPS) and polystyrene containers (HIPS) should not be used for the packaging of foodstuffs (edible and beverage) that have a temperature above 65 ° C when filled, stored or consumed.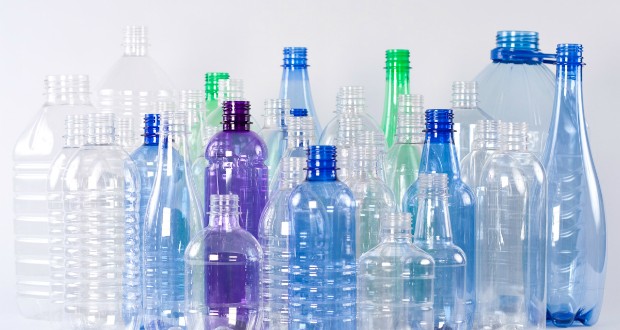 Tips and advice on using disposable tableware
Disposable plastic containers are one of the factors affecting the incidence of various cancers and gastrointestinal diseases and can be allergenic.
Long-term use of these dishes can cause fatigue and nervous problems.
These containers are difficult to recycle and take about 300-500 years to decompose.
Be sure to buy disposable plastic containers from reputable centers. The containers you use must have a manufacturing license from the Ministry of Health.
Do not use bottles of mineral water and soft drinks frequently.
Try not to use disposable plastic, foam and paper containers on a regular basis.
---
Any copying of the contents of the site without including the source will be prosecuted.
We hope the above content was helpful
Behsaz Polymer Industrial Group